Intermittent fasting is the latest nutrition buzzword, and like with any buzzword, we decided to see what's actually going on.
It turns out that there is some pretty solid evidence in support of intermittent fasting. Studies have shown that intermittent fasting can not only help you lose fat, but also can help clear the body of toxins and oxidative stress. Additionally, in a experiment involving monkeys, they found that the monkeys lived years longer than expected when calories were restricted and intermittent fasting was used.
Of course, there are some not-so-great reviews of intermittent fasting as well. There are always going to be two sides to every story, so we decided to talk to people who have done intermittent fasting and can speak to it from a personal experience. These contributors include nutritionists and dietitians, as well as recreational exercisers and fitness enthusiasts. Here's what they have to say about the latest diet trend.
I've been following the intermittent fasting protocol for about 1 month. I am doing the 5:2 where 2 days per week I consume 500 calories. I think it's a useful way to jump-start weight loss or budge a stubborn plateau. For people who consistently restrict calories at a low level, like 1200, it's an opportunity to confuse your body and get it working differently.

It is difficult to eat 500 calories, especially if you are active. There's no way I can do a full workout on fasting days. I have it down to a science and eat the most fiber-rich, nutrient-dense foods to slow down digestion and keep me as full as possible. I've managed to pack 25 grams of fiber into 500 calories!

For those who just drink shakes or eat protein bars, it might not work as well.

I'm not sure I can sustain this long term. It's difficult to concentrate while hungry and it significantly limits social outings. You certainly cannot eat out or travel effectively when limited to 500 calories per day.

Another way to try intermittent fasting is 16:8 where you eat all of your food within an 8-hour window. My regular eating patterns mimic this anyway so it's not helpful for me. I never eat at night and like a very early dinner. So it was on to the 5:2 for me. I do think that the 16:8 could be very beneficial for those who consume a lot of calories at night. The daily caloric deficit would likely be significant leading to measurable weight loss.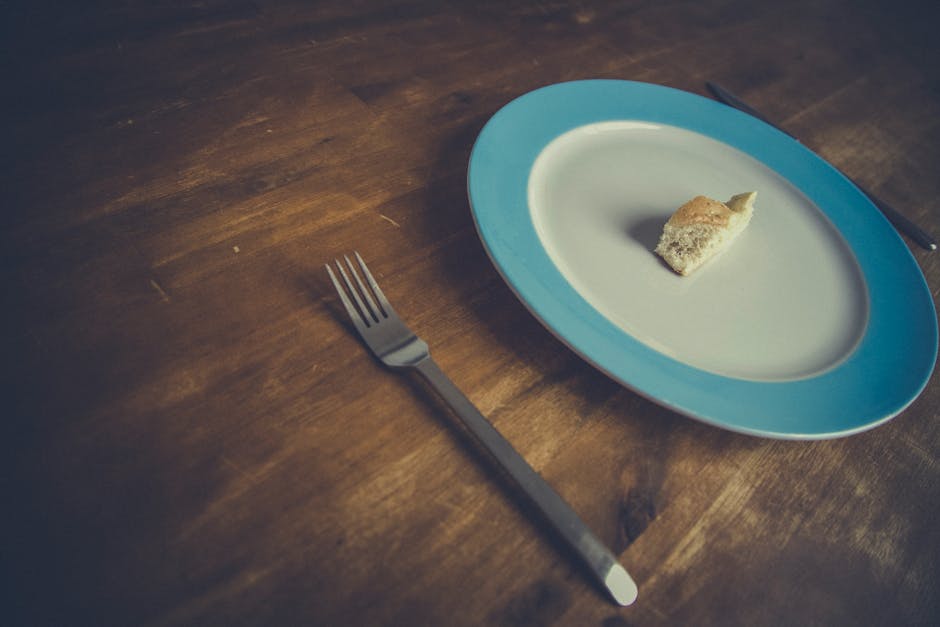 I am not doing this for weight loss (CLEARLY!), to be trendy, or because I think it's a cure-all for all my ailments. Like I said, I sort of just fell into it unexpectedly and have continued with it because it's currently working for my life. That doesn't mean I'll do it forever or that my eating pattern won't continue to change. I am flexible and open to new ideas as they come about.

On a final note about my experience so far, I will say I have noticed some extreme benefits with eating this way. Without going into too much detail, I've struggled with a severe form of overeating (hesitant to say binge eating because it's not diagnosed) and night eating for a very long time. Ever since starting this way of eating, I have been able to reduce that by a ton, which has also helped my anxiety. Also, since I am usual more hungry in the last half of the day, eating a ton of meals closer together just works best for my body! I find that my energy levels never hit that afternoon slump and that I stay productive consistently all day.
The bottom line is that while something may work for someone else, it may not work for you. If you are a healthy individual, feel free to try intermittent fasting (with approval from a doctor, of course). See if it will work for you!
What are your thoughts on Intermittment Fasting? Join the FASTer Way To Fat Loss to give it a try!
This post contains affiliate links.