Muffins are one of those foods that we often consider off-limits when trying to eat healthy. Carbs are bad, right?
WRONG.
Carbs contain energy that your body needs, and when sourced appropriately, they can be a big benefit to your body. of course, you have to make sure you're getting them from the right sources.
These healthy muffin recipes are made with better-for-you ingredients to give you the healthy carbs your body needs, and to keep you satisfied much longer than a normal muffin would. These muffins will provide you with plenty of energy, giving you sustained energy and helping you to feel much better than your every day muffins.
Try these healthy muffin recipes for your next meal prep day!
Blueberry Lemons Muffins from That's What I Eat
Healthy Honey Banana Muffins from Breathe Deeply and Smile
Pumpkin Chocolate Chip Blender Muffins from The Clean Eating Couple
Pumpkin Raspberry Muffins from Diabetes Strong
Bacon and Egg Muffins from Kyra Williams Fitness
Bacon Broccoli Cheddar Egg Muffins from Fitful Focus
Healthy Chocolate Chip Banana Bread Muffins from Suz Lyfe
Sweet Potato Protein Muffins from Hungry Hobby
Cranberry Banana Whole Grain Muffins from Nutrition Starring YOU!
Clean Blueberry Crumb Cake Muffins from He and She Eat Clean
Paleo Chocolate Nut Butter Surprise from The Fit Fork
Vegan Gluten Free Lemon Muffins from The Fit Cookie
Strawberry Chocolate Muffins with Greek Yogurt from Gettin My Healthy On
Wholesome Oatmeal Coffee Cake Muffins from Uproot Kitchen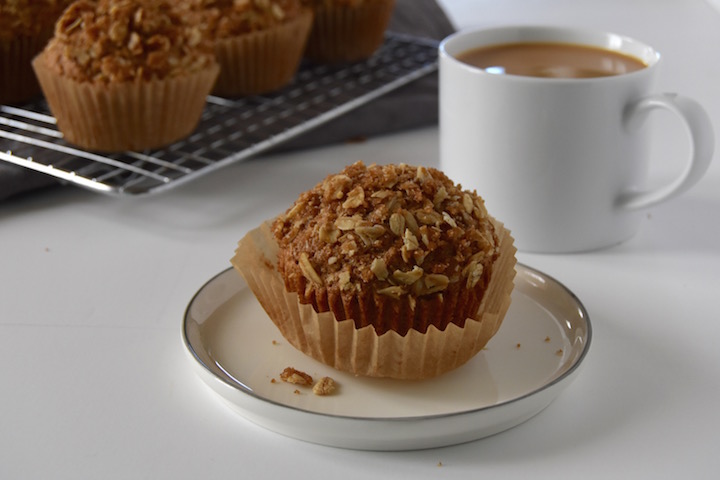 Oatmeal Blueberry Carrot Muffins from Treble In the Kitchen
Long Run Beet Muffins from Lean Clean Brie
Gluten Free Bakery Style Blueberry Muffins from Strength and Sunshine
Chocolate Chip Pumpkin Protein Muffins from The Happy Healthy Freak
Healthy Banana Muffins With Turmeric from Food Faith Fitness