In this post, you'll find the best Weight Watchers recipes in the following categories: soups, main dishes, salads, sides,appetizers, breakfasts and desserts!
100 of the Best Weight Watchers Recipes
A healthy diet is imperative to any successful fitness plan. What you eat is the fuel that powers everything that you do. It doesn't matter how incredible your workout regime – you can completely throw away all that hard work in the kitchen. That being said, I'm always on the lookout for healthy, delicious recipes that are simple to prepare and the whole family will love (including my three kids!). I put together this list of 100 amazing healthy recipes so I could have it to refer to often; I thought all the FitFluential faithful could benefit from it as well! Check it out below – and let me know what you think!
Soup:

Loaded Vegetable Soup
Sofrito Chicken Stew
Crock Pot Chicken Noodle Soup
Coconut Lime Chicken Soup
Classic Creamy Tomato Soup
Roasted Sweet Potato Soup
Low Calorie French Onion Soup
Low Calorie Crab Bisque
Skinny Taco Chicken Chili
Black Bean Soup
Creamy Corn Soup
Lasagna Soup
Main Dish:

Insanity Burger
Stuffed Green Peppers
Slow Cooker Chipotle's Barbacoa Beef
Skinny Chimichangas
Healthy Chicken Salad
Pita Bread Pizza
Skinny Chicken Enchiladas
Lemon Garlic Tuna Burgers
Cheesy Taco Pasta
Layered Mexican Chicken
Bubble Up Enchiladas
Chicken and Broccoli Casserole
Sesame Soy Meatballs
Stuffed Phyllo Chicken
Sesame Chicken
Copycat Chik-Fil-A Sandwich
Cajun Chicken Pasta
Spinach Stuffed Shells
Baked Chicken Parmesan
Skinny Sausage Zucchini Boats
Vegetable Peanut Stir-Fry
Taco Bake
Healthy Baked Chicken Nuggets
Rosemary Chicken and Brown Rice
Philly Cheese Turkey Sloppy Joes
Cheese and Chicken Shells
Crock Pot Beef and Broccoli
Skinny Lasagna Rolls
Crock Pot Santa Fe Chicken
Mexican Casserole
Parmesan Chicken Cutlets
Salads: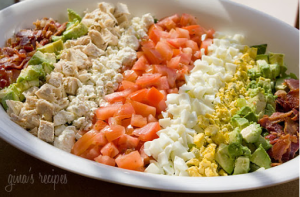 Cobb Salad
Fiesta Bean Salad
Winter Chicken Salad
Greek Salad
Creamy Summer Pasta Salad
Caprese Pasta Salad
Asian Red Cabbage Salad
Watermelon Feta Salad
Corn Salad with Red Pepper and Dill
Roasted Vegetable Quinoa Salad
Pepperoni and Cheese Roll Ups
Side Dishes: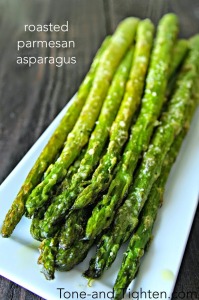 Roasted Parmesan Asparagus
Baked Red Potato Wedges
Cauliflower Mashed Potatoes
Broccoli and Cheese Potato Skins
Baby Red Potato Salad
Skinny Ranch Dip and Vegetables
Tangy Garlic Broccoli
Skillet Mexican Zucchini
Skinny Scalloped Potato Gratin
Sweet Potato Mash
Macaroni and Cheese
Weight Watchers Potato Chips
Appetizers: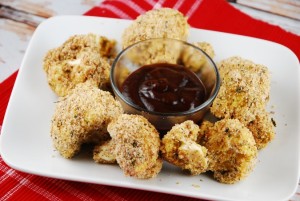 Baked Cauliflower Bites
Zucchini Tots
Homemade Pico de Gallo
Low Fat Baked Onion Rings
Buffalo Chicken Meatballs
Buffalo Chicken Dip
Creamy Parmesan Spinach Dip
Skinny Taco Dip
Hot Spinach Dip
Asian Style Pork Meatballs
Light Cheese Nachos
Dill Dip
Breakfasts: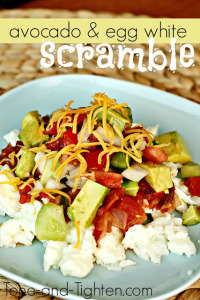 Avocado and Egg White Scramble
Healthy Breakfast Hash
Baked German Pancakes
Egg White Omelet in a Mug
Frozen Healthy Breakfast Burritos
Crustless Quiche
Frosted Banana Muffins
Green Monster Smoothie
Baked Pumpkin Chocolate Chip Oatmeal
Ham, Cheese, and Veggie Frittatas
Breakfast Bars
French Toast Casserole
Desserts: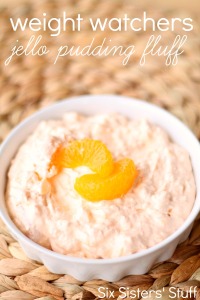 Jello Pudding Fluff
Brownie Bites
3 Ingredient Nonfat Strawberry Frozen Yogurt
Banana Bread
Pumpkin Muffins
Peanut Butter Cookies
Mini Baked Glazed Doughnuts
Pumpkin Cinnamon Oatmeal Bars
Weight Watchers Chocolate Cupcakes
Low Fat No Bake Cheesecake
Looking for more healthy recipes? Be sure to check out our amazing "Food and Recipes" category here on FitFluential.com or head over to my blog, Tone-and-Tighten.com, to check out my healthy recipe index!
Make it happen,
Jared
Weight Watchers® is a registered trademark of Weight Watchers.